Apparently there are some nasty tossers who have been spreading rumours that I'm a crazed murderer of some sort.

I WOULD LIKE TO STATE FOR THE RECORD THAT I AM NOT AND ANYONE WHO THINKS I AM IS EITHER SEVERELY MISTAKEN OR HOWLING MAD OR BOTH!!

For example in this supposedly incriminating picture I am actually wiping chocolate sauce off my face: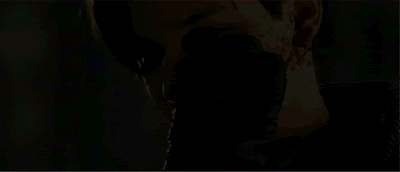 IT IS CHOCOLATE SAUCE NOT I REPEAT NOT BLOOD. SEND THE PICTURE IN TO THE MINISTRY OF MAGIC FOR ANALYSIS IF YOU DON'T BELIEVE ME I CANNOT HELP IT IF I AM A MESSY EATER.